Mary Wilson was once part of one of the most successful recording acts in Motown Records history, The Supremes. But that is history. Mary Wilson is still singing and dancing her way across stages all over the world today. When Mary Wilson talked with us, her latest project was Duke Ellington's Sophisticated Ladies, which she produced and starred in. The show was a tribute to the music of the legendary Jazz great. Mary was taking this 1981 Broadway smash on the road with an eye towards the UK's West End and ultimately Broadway.

Q - Mary, how did you get interested in Duke Ellington? Had you met him or seen him perform?

A - Well, you know what? I got to say this is one thing I'm very proud of and that is I grew up in a household that listened to Jazz. My Dad had the biggest 78 collection in the world. So, I grew up listening to Duke and people like Joe Williams, Billy Eckstein and Sarah Vaughn. So, I grew up listening to Jazz. Detroit is a great Jazz town. So that's who I grew up with.

Q - Did you approach someone about the show or did they approach you?

A - Well, actually I was looking for a project and so my agent asked me if this was something I would be interested in. I told them I really wanted to do Broadway and that's why I moved to New York. So, they started looking for projects. I had really done some smaller musicals. So, they brought this to my attention and I immediately said this is the one. And it's my first major one. The reason I liked this above all the others is that I had a chance to sing Jazz, which I had grown up with and always loved. So it was perfect. Plus, I had seen it on Broadway with Phyllis Hyman, who is just fabulous and Judith Jamison.

Q - How long would you be onstage with this production?

A - I think it's about two hours with the intermission. It's all music. It's dance. We have the Duke Ellington Orchestra, so that makes it really special. We have dancers and tappers and of course singers like myself.

Q - If the show ends up on Broadway, you'll be performing nightly for a very long time, won't you?

A - Yeah, but I don't think we're going on Broadway. I think this is basically a national touring musical. We might go to the West End.

Q - You wanted to end up on Broadway, didn't you?

A - Not necessarily this particular production. I still want to do Broadway at some point in my career.

Q - Did you graduate from N.Y.U. recently?

A - Well, I did, yes. I got my Associate Of Arts degree in Liberal Arts.

Q - Why did you feel the need to go back to school?

A - Well, my children were grown up and it was just something I wanted to do.

Q - Do you have any idea of how many people you touched when you were in The Supremes?

A - No, I really don't. (laughs) I know that there were guys who served in Vietnam and told me The Supremes' music helped them get through it.





© Gary James. All rights reserved.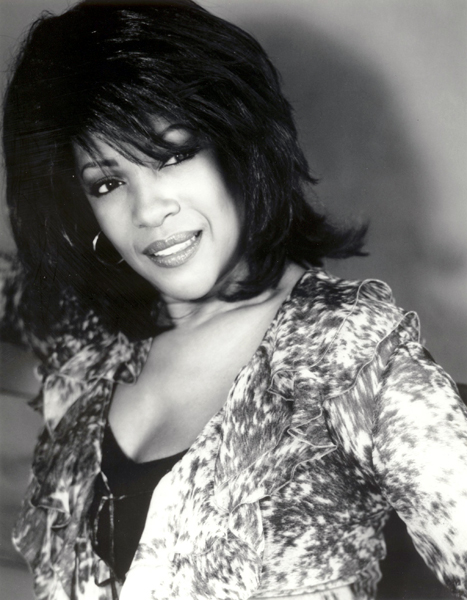 Mary Wilson