Jimmy Dean is a legend in the entertainment business. Born on a farm in Plainview, Texas, he began his musical career performing in nightclubs in the Washington, D.C. area where he was stationed during a stint in the U.S. Air Force. He broke into television on a local station there...and the rest as they say is history.

His song "Big Bad John", which debuted October 16th, 1961, sold more than six million copies and received a Grammy Award. He followed up with five more Top 40 hits. "Dear Ivan" reached number nine on the Country charts and the Top 25 nationally. He followed that up with the double-sided hit "The Cajun Queen" and "To A Sleepy Beauty", which mad the Top 20 in Country list on both sides and Top 30 nationally.

In April of 1962, Jimmy released "P.T. 109", about President John F. Kennedy's war time boat. The single rode the waves on a new President and reached number 3 in the charts and number 8 nationally. "Little Black Book" followed, which became a Top 10 Country hit and Top 30 national hit. In 1966, when Jimmy switched from Columbia Records to RCA Records, more hits followed, including "Stand Beside Me", "Ninety Days" and "I'm A Swinger". Jimmy Dean was the firs Country music singer to play Las Vegas. He's also graced the stages of Reno, Lake Tahoe, The Hollywood Bowl, Carnegie Hall, The London Palladium and everywhere in between. And the in-betweens were the State Fairs where he broke attendance records from coast to coast. In 1976 he recorded "I.O.U.", which became one of the fastest breaking records in the history of the industry. Reaching number 9 in the Country charts and number 35 nationally, it was officially certified Gold in the U.S. after thirteen days and within a month it went Gold in Canada. From 1963 to 1966, The Jimmy Dean Show aired on ABC-TV. Jimmy used his show to give many Country talents their first national break, including Roy Clark, Roger Miller and Patsy Cline.

We could go on and on about the accomplishments of Jimmy Dean. Suffice it to say, it's an honor to present an interview with The Dean Of Country Music, Mr. Jimmy Dean.

Q - Mr. Dean, did you ever perform at the New York State Fair in Syracuse?

A - I did that one time, but another time I was at a club.

Q - The Three Rivers Inn?

A - It might've been I don't know. It was a long time ago.

Q - Don't you just hate the fact that you can't call yourself James Dean?

A - Well, my name is Jimmy Dean. So it doesn't bother me a bit. It's not James and never was. I've dropped my middle name. I had a threat one time when I was starting in the business, I believe from Boston, that said if I didn't stop capitalizing on James Dean's name, they were gonna get a gang together and come and shoot me! (laughs) Needless to say, it didn't happen.

Q - You say "Sometimes I look back on my life and I can't hardly believe I did all those things." How did you manage to accomplish everything you did? Were you an ambitious guy? Were you a lucky guy? Or maybe a combination of the two?

A - I don't think I was overly ambitious. I did have a lot of good fortune, but I worked hard. I don't think I'm stupid. So, a combination of a whole bunch of things.

Q - Luck with a p in front of it?

A - (laughs) Hey, I like that!

Q - It took you about an hour and a half to write "Big Bad John"?

A - If that long. It might've been less time than that. I was on a plane going from New York to Nashville.

Q - How long did it take you to record it?

A - Not very long. Probably an hour.

Q - Did you have to through take after take?

A - Not that many, no. You know, in those days we did it all at once. The band was in there, the vocal group, everybody.

Q - Studio time was sold in three hour blocks, wasn't it?

A - Yeah. You were supposed to get four songs in three hours. I'd like to see what would happen if they told them to do that today! (laughs)

Q - What did you think of "Big Bad John" when you heard it on the radio for the very first time?

A - Well, I'd been on the radio a lot before then. I never liked anything I ever did, you know...records, TV or anything. I just don't like to listen to me. But, I don't have a record in my home that I can play because if I listen to anything I did, all I do is sit here and pick myself apart.

Q - Everybody does that. John Lennon used to do it. Frank Sinatra used to do it.

A - He (Frank Sinatra) invited me one time to come to a record session. I don't know how that happened. He did an interesting thing. He had bleachers set up there. He let people occupy those bleachers and he performed for them I think it's a good idea.

Q - He put more into it that way.

A - I would think so.

Q - What I always liked about "Big Bad John" is it never sounds like a record. It always sounds like you're right there in the studio, performing 'live'.

A - I'll never forget I was commuting from New Jersey at the time to New York. I was going across the George Washington bridge in the car and I switched from one end of the dial to the other and I picked it up three times while I was crossing. I said, well, I might've had a hit here. It took off really fast.

Q - You also had a hit with a song called "PT-109".

A - Yeah.

Q - Did you ever get to meet President Kennedy?

A - Oh, yeah. I met him before he was President and then again after he was President. I was playing a home show and you have to take the President a ticket. So, I went over there and they said "Mr. President, this is Jimmy Dean." He said "Yeah, Jimmy. Good to see you again." I was kind of flattered that he would remember.

Q - Did he ever comment on the record?

A - He did not to me. He did to the head of Columbia Records at the time. He said "Do you think it will sell?" That was the only comment I heard about. I do know they were aware of the record 'cause when I met Jackie O. and the two kids in Ocean Reef, they were well aware of the record.

Q - You were in the Desert Inn in Las Vegas and Elvis was singing back-up with you?

A - No.

Q - He came on stage at one point to sing back-up?

A - No. I had a portable microphone that was cutting out. I didn't know he was anywhere around. I said "Would somebody get me another microphone?" Then I went on and talked a little bit and said "Where is that microphone?" And Elvis went on stage with the microphone and says "Was this the item you were looking for Mr. Dean?" Naturally, my show was shot. Hell, Elvis was in the house! (laughs) So, they didn't care too much about Jimmy Dean. He used to come over quite often when he was working at the Desert Inn. He would come over after the last show. The vocal group that was working with me were his favorite singers. He used to call up and say "Hey Dean, hang around for a little bit after the last show and let's sing a little. He's say I'm gonna cut a few numbers. I'll probably be there by the time you get off stage. I know that many times I saw him while I was finishing my show, standing backstage. We'd go down and sing and he'd sing with The Imperials. Nothing but Gospel. All Gospel songs.

Q - I take it you liked Elvis Presley and thought he was a nice guy.

A - He was a nice guy. He really was.

Q - How did you avoid the pitfalls that so many Pop singers seem to get into? There's never been a scandal attached to your name.

A - Well, when Donna (Jimmy's wife) and started dating, they said some bad things. But, that's quite all right. She's the best friend I ever had and the greatest thing that ever happened to me. I used to ask myself who I was. Who are you? I told my kids and I tried to hang on to it myself, being in the business you're in doesn't make you anything special. It's a wonderful way to make a living and that's all there is to it. You may enjoy it, but don't thing it makes you special 'cause it doesn't.

Q - So, no one was ever able to tempt you to try cocaine?

A - I've never had cocaine. I was afraid to. I think I have some kind of addictive personality 'cause when I smoked cigarettes, I smoked three packs a day. Of course that over twenty years ago.

Q - And you've since given them up?

A - Yeah. Thank God.

Q - You started off singing after you joined the Air Force...is that correct?

A - Professionally, yeah.

Q - Were you in a band before that?

A - No. I singing in a church.

Q - Where did you start singing in the church?

A - I started working at Harry's Tavern at 12th and New York Avenue with some guys that were stationed there at Bowling Field.

Q - You got kind of a late start in the business didn't you?

A - Well, it was an accident.

Q - You were able to pick up on it and move forward.

A - Well yeah, I did fairly well.

Q - Where did Four Star Records catch your act?

A - They didn't. An old friend of mine, Fred Foster, we cut an acetate and it was sent to California and this little, old crooked company decided to sign me. And I had a fairly good sized record on the thing called "Bumin' Around".

Q - You say that when you were growing up, "the other kids laughed at the clothes you wore."

A - Yup.

Q - "The house I lived in."

A - Yup.

Q - "I would go home and cry." Why didn't you hit one of these guys in the mouth?

A - 'Cause Ruth Dean wouldn't have liked that at all. I did a couple of times. I just didn't say anything about it. I felt like maybe I was laughable because of the stuff I had to wear to school. My mother's total retort was "It's clean and it's nothing to be ashamed of." And so, that what I wore. Bib overalls, Brogan shoes and shirts that were made out of sugar sacks.

Q - You were the first Country singer to perform in Las Vegas?

A - I was the first one to play on the Strip. The big time. That's where the Hilton, The Frontier and The Desert Inn were.

Q - And yet, the Country music establishment never seems to talk about you.

A - I noticed that. I fought a lot of battles in New York for Country music. I thing it's long since been forgotten or they chose to forget it or whatever. But, it's alright.

Q - Why is that?

A - I get the feeling that they perhaps don't care for you succeeding in two fields. (Pop and Country). As the fellow said when he kissed the mule, everybody to their own taste.

Q - So what is life like for you today? What occupies your time?

A - It is just superb and impossible to explain. Donna and I live here on the banks of the James River just outside of Richmond, Virginia and it's the sweetest ol' place in the world. Anybody that ever comes to visit and see us will eventually say it one way or another, boy, it sure is peaceful here. To sit here and watch the ol' James River flow by and figure out, I Ain't mad at nobody.

Q - You've known quite a few legends in your time. I'm talking about people like Patsy Cline.

A - Yeah, well, Patsy Cline started on our show in Washington. We gave her, her kick-off and Roger Miller.

Q - You say Roger Miller had his troubles. I recalled he had a problem with uppers. What were you referring to?

A - I think that was it. Roger was the most spontaneously creative human being I ever met. Spur of the moment things. He was brilliant. He really was. He had a mind that was frightening. He gave me an award you know. It's a Gold Door Knob Award. We introduced "King Of The Road" on our show and introduced that thing and it just took off. I got this award and it's a gold door knob on a piece of mahogany with like a little gold plaque at the bottom that says To Jimmy Dean For A Million Doors You Opened For Me. I'm Forever Grateful. Roger Miller. Only Roger would've thought of that.

Q - Did success destroy Roger Miller?

A - No. "England Swings Like A Pendulum Do". Good Lord. I don't know where his ideas came from. Maybe amphetamines. He was brilliant. I know people say it to me about Hank Williams...wouldn't it have been wonderful if he hadn't been a drunk and dope addict? I would contend that Hank Williams would never have written anything if he wasn't drunk.

Q - How can you write when you're drunk?

A - I don't know. I don't know. But he did.

Q - Did you know Hank Williams?

A - I met him one time.

Q - Where?

A - At his home.

Q - What kind of guy was he?

A - If he was sober, he was the nicest guy you ever saw in your life. If he was drunk, he'd be the most obnoxious bastard you ever ran into.

Q - What mood was he in when you met him?

A - He was drunk.

Q - Oh, boy.

A - Yeah. He said "I wrote another hit." I said "Well, it wouldn't surprise me at all." He said "Listen to this." Now keep in mind he was drunk, sitting there on that couch in a pair of green boxer shorts and that Martin guitar. He sang this song for me. As I was leaving, I was thinking to myself, well, you've lost your lid this time, 'cause there's no way in the world anybody could write a hit song about a cigar store Indian falling in love with a mannequin in an antique store.

Q - "Kawliga"!

A - It's only hit about fifty times!





© Gary James. All rights reserved.



Note: Jimmy Dean passed away on June 13th, 2010.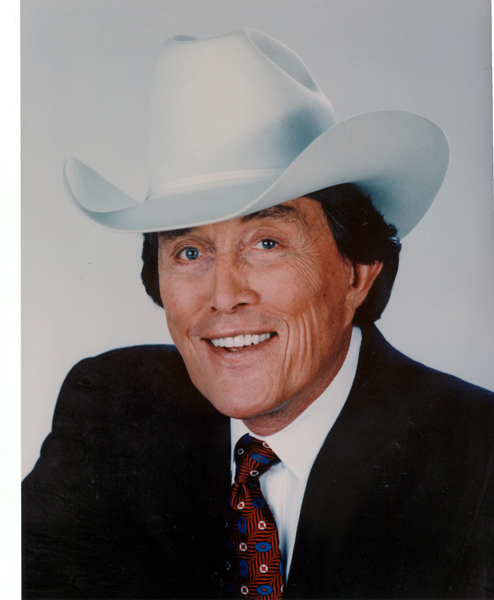 Jimmy Dean