If you watched Chuck Barris' Gong Show you know you could see some pretty unusual talent. Cheryl Lynn made just one appearance on that show, and she had no gimmicks. Just her voice. Her album on CBS Records produced the single "Got To Be Real" which sold 1.5 million copies and rose to number one on the R&B charts and the Top 10 on the Pop charts. Gong Show host Chuck Barris said "Of the 4,000 acts I've seen, she's the all time great." Gloria Gaynor said "I think Cheryl Lynn will be one of the outstanding stars of the 1980s." Already Cheryl has received awards for the Number One Top Female Disco Crossover, Number One Top Female Vocalist (singles), Number Two Female Vocalist (albums), Number Three Top Black Contemporary Female Crossover, Number Four Top Female Vocalist (Pop single) from Cashbox magazine, Number Three Top New Female Vocalist, Number Eight Top Female Vocalist and Number Twenty Top Solo Artist from Record World magazine. Cheryl's record label, Columbia voted her its Most Promising Artist of 1979. Cheryl also received an award as the Most Promising Female Vocalist of 1979 at the Disco Music Awards. Cheryl's new album, "In Love" has already taken off and no doubt more awards and success await her.

Q - Are you the most successful performer to have ever appeared on The Gong Show?

A - That's what I've heard, yes.

Q - Did you envision all of this happening to you?

A - Very honestly, I never thought of music of being a career. I wasn't thinking in that direction. I was going to school at the University Of Southern California, majoring in speech pathology. I wanted to be a successful, independent woman. I didn't want to be dependent on my husband. Besides, my mother said education comes first.

Q - Your co-manager and longtime friend Delbert Langston obviously believed in you very early on in your life.

A - He thought I could be a star. He was always trying to get me to give up school and give my time to music.

Q - Did you ever have any formal training in music?

A - No, I didn't. My formal training stemmed from my mom. I grew up singing Gospel in a choir.

Q - Would it have made any difference if you did have formal music training?

A - It would've given me more knowledge when my success happened.

Q - What are you currently working on?

A - I'm writing new songs for my third album, which should be out this Summer. I'm in the studio on a daily basis, producing my next album, trying to see what direction my head is at.

Q - Will we see you on tour soon?

A - I'll probably be doing a major tour of the U.S. after the third album.



© Gary James. All rights reserved.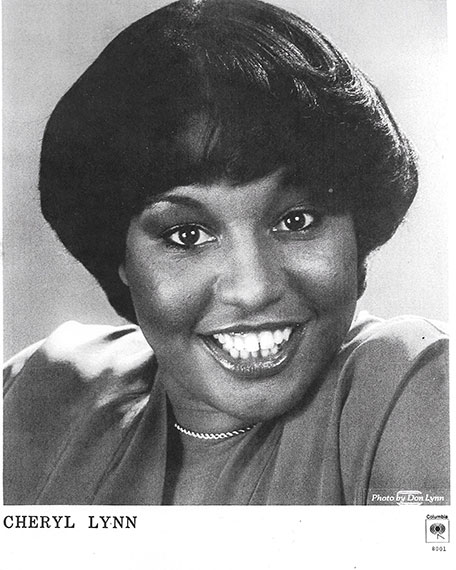 Photo from Gary James' Press Kit Collection