Dean Daughtry plays keyboards for one of the fastest rising groups in the music scene today. That group is the Atlanta Rhythm Section. Formed in 1970, ARS experienced their first national popularity with their song "So Into You". 1978 produced the smash hits "Imaginary Lover" and "I'm Not Gonna Let It Bother Me Tonight". With 1979's "Do It Or Die", the demand for ARS concerts was high.

Taking time off from his hectic concert tour, Dean Daughtry spoke to us.

Q - How's the new album "Underdog" doing?

A - It's already Gold and the new single "Spooky" should carry it on to platinum.

Q - Who came up with the title for the album?

A - Our producer more or less came up with the idea. We were originally going to call it "Spot", but I don't think the record company liked the name.

Q - Does ARS have their own jet?

A - No, we don't. The Skynyrd thing made us too afraid. We fly first class, commercial out of Atlanta.

Q - In every concert you do, you dedicate a song to Lynyrd Skynyrd. Why did you like the group so much?

A - We were doing that even before the plane crash. We liked their writing, their musicianship, their tightness. They had all the qualities of a good band.

Q - You struggled a long time before "So Into You" broke.

A - About six years. We played a lot of colleges in the south during that time.

Q - Why did all the guys in ARS decide to give up studio work?

A - We were recording for the stars and we wanted to be recording for our own selves. Besides, we figured we could make more money as well.

Q - Your songs seem to encourage positive thinking. Is that intentional?

A - We try to be positive about everything and give something to the people. I think our lyrics are one of our strong points.

Q - Why didn't ARS hook up with Phil Walden of Capricorn Records and the Paragon Agency?

A - Our manager Buddy Buie really started the group.

Q - Last year both the Jefferson Starship and ARS didn't show up for a Rock fest in Germany which resulted in fans rioting. Why didn't you show up?

A - To tell you the truth, I really can't remember. I really don't even know. Our manager would know. But I believe it was from a financial standpoint.

Q - What do you give as advice to other struggling bands?

A - I imagine it takes a lot of ambition in their own minds to make it. I'd also say get acquainted with someone who knows the business...a bigtime connection.





© Gary James. All rights reserved.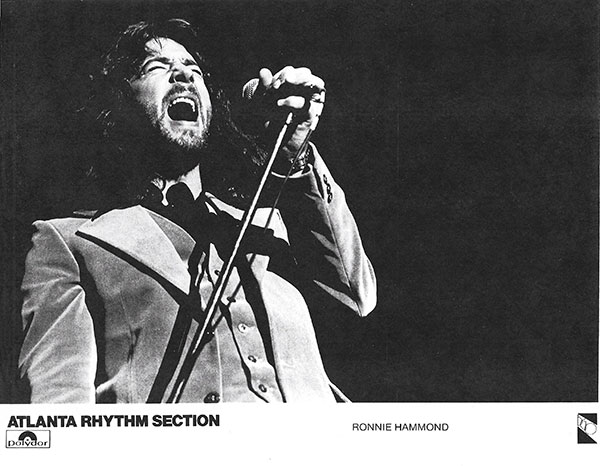 Photo from Gary James' Press Kit Collection